Contact Ireland & Associates Surveying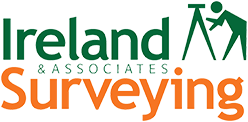 Ireland & Associates Surveying, Inc.
is located at:
800 Currency Circle Suite 1020
Lake Mary, FL 32746
Phone:
407-678-3366
Fax:
407-320-8165
Email:
irelandsurveying@gmail.com
Office Hours:
Monday-Friday
9a.m. - 5p.m. EST
REQUEST A SURVEY
Click here for a no hassle quote or to schedule an appointment for any of your surveying needs. Our professionals specialize in accurate results with quick turnaround time.
---
CONTACT US
Have a question or need more information on our surveying services? Contact our friendly and knowledgeable staff today.
---
SURVEYING SERVICES
Ireland & Associates is a fully licensed and insured surveying company. We have all necessary Florida licenses and provide both residential and commercial services.
---